General information and use:

Unique spice specialty from sustainable wild collection for flavoring game dishes, sauces and braised vegetables.

May contain traces of soy, nuts, sesame, peanuts and lupins.
Nutritional values

Nutritional values per 100 g
Nutritional values Calorific value: 526 kJ / 126kcal

Fat: 4.8 g
- of which saturated fatty acids: 1.8 g

Carbohydrates: 6.6 g
- of which sugar: 5.0 g

Protein: 9.6 g

Salt: 63 g
Ingredients

Fleur De Sel 65%, partially de-oiled beechnut pine needle powder 20% *, paprika powder, de-oiled cocoa powder, vanilla, thyme, cloves, pepper, juniper, star anise;
*from sustainable wild collection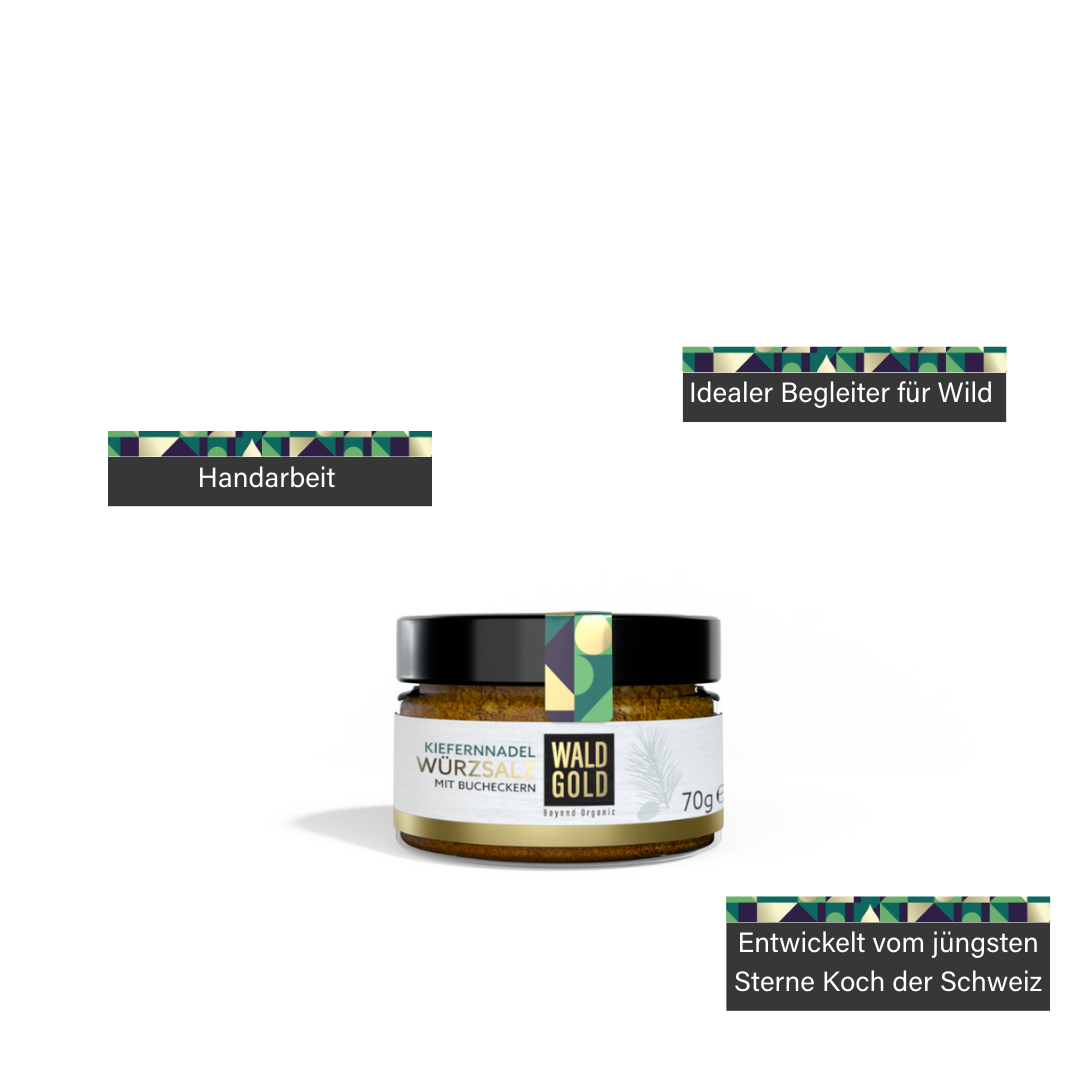 To round off every dish, the perfect seasoning specialty is a must. Discover our unique seasoning salts from sustainable wild collection for flavoring a variety of dishes and for seasoning marinades, sauces and dressings.
Our harvest promise
0 liters of water consumption
No artificial irrigation
Beyond Organic
No pesticides or land clearing
CO2 negative cultivation
Raw material cultivation without pollutants
Our harvest promise
0 liters of water consumption
No artificial irrigation
Beyond Organic
No pesticides or land clearing
CO2 negative cultivation
Raw material cultivation without pollutants