General information and use:

The pesto can be stored unopened for 6 months. Store in a cool place, away from light. Once opened, store in the refrigerator and consume promptly.

May contain traces of soy, nuts and lupin.
Nutritional values

Nutritional values per 100 g
Nutritional values calorific value kJ / kcal: 1791 kJ / 431 kcal

Fat: 44 g
- thereof saturated fatty acids: 8,0 g

Carbohydrates: 1,8 g
- thereof sugar: 1,5 g

Protein: 7,1 g

Salt: 3.2 g
Ingredients

Wild garlic 39%**, extra virgin olive oil*, Grana Padano DOP 13% (milk, salt, rennet, preservative lysozyme from egg), roasted beechnuts 11%**, sea salt, pepper*

* from controlled organic cultivation, ** from sustainable wild collection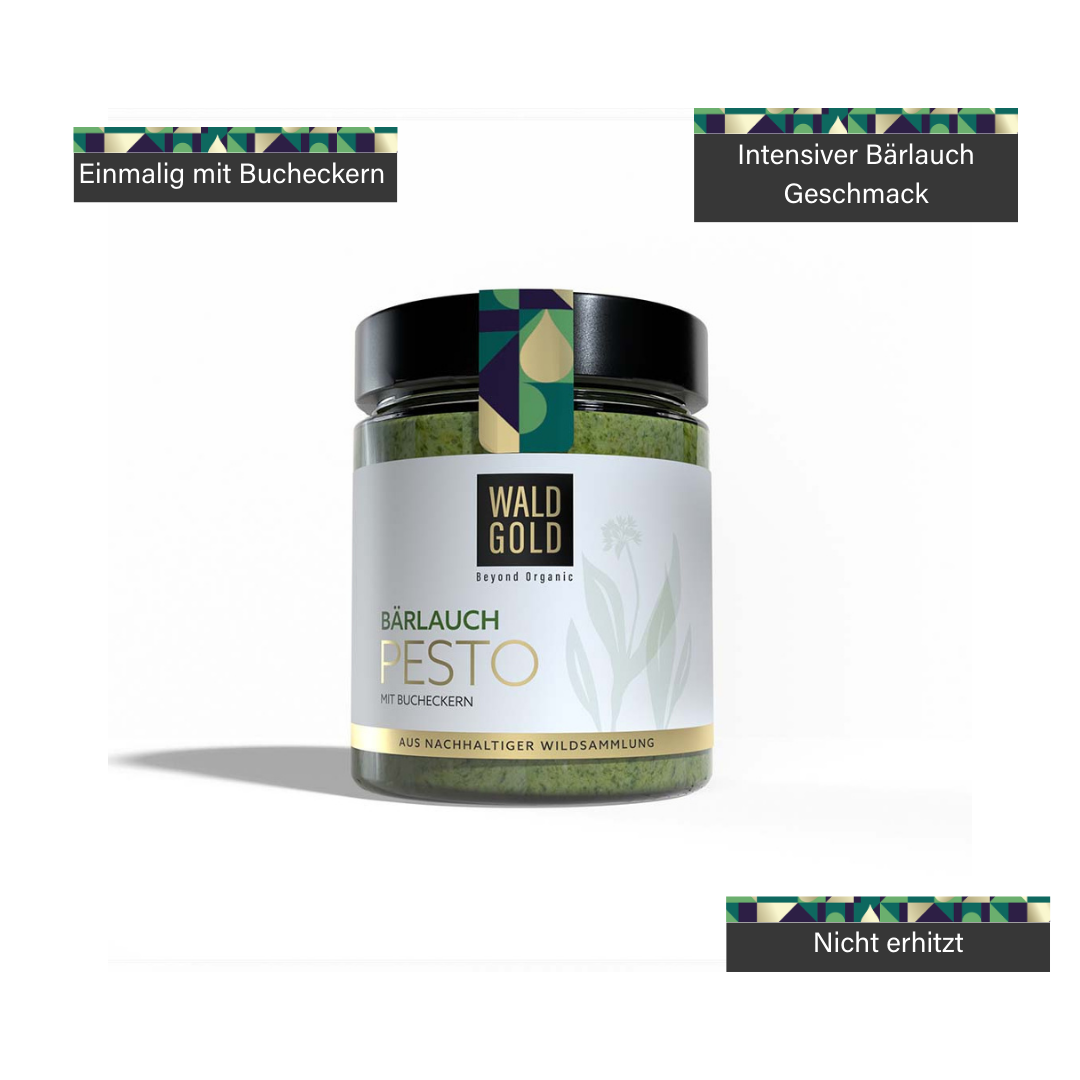 We show you that not all pesto is the same! With our interpretation of this actually original Italian product made from wild garlic and roasted beechnuts and rounded off with Parmesan cheese and olive oil. A pesto of the extra class with very own regional forest note.
Our harvest promise
0 liters of water consumption
No artificial irrigation
Beyond Organic
No pesticides or land clearing
CO2 negative cultivation
Raw material cultivation without pollutants
Our harvest promise
0 liters of water consumption
No artificial irrigation
Beyond Organic
No pesticides or land clearing
CO2 negative cultivation
Raw material cultivation without pollutants